La Ligne chandelier completed in Paris
It was a real pleasure to work with Antoine and his colleagues of Weygand Badani Architectes to create the stairwell chandelier for this beautiful town house in one of my favourite cities- wonderful Paris.
I thoroughly enjoyed all the visits to Paris to meet the lovely clients, discuss the details with Antoine, take careful measurements of the stairwell void, and finally to carry out the installation thanks to some very skilfully-installed scaffolding.
I love you Paris and I can't wait to come back!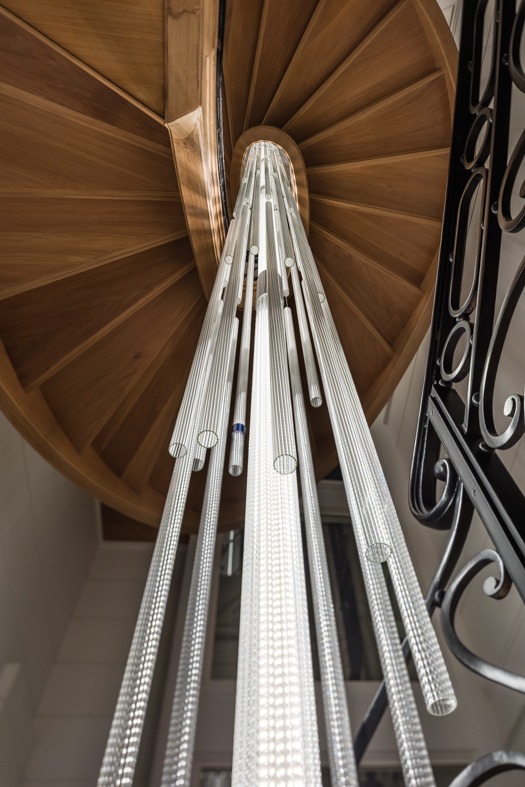 Trackback from your site.