About
George Singer is a multi-award-winning artist based in London.  His design methodology combines conceptual thinking with a thorough understanding of materials and production techniques.  He produces objects of beauty, allowing the materials and form to dictate the aesthetic without using decoration.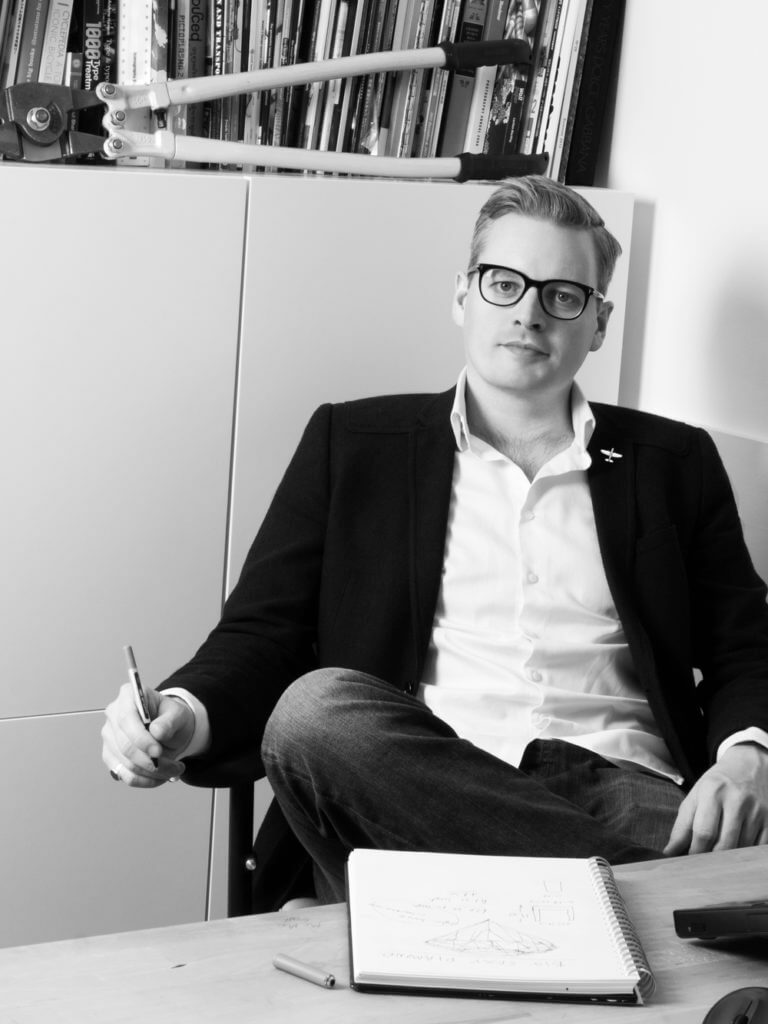 Method
All George Singer products are hand-made in his London studio. All materials are UK-sourced and all installations are carried out by George and his team. As well as designing for a variety of London-based architects and interior design companies, George also carries out installations abroad in countries such as Switzerland and Dubai.
All chandeliers and installations are bespoke and George always works very closely with the client in order to achieve the most satisfactory result. Whether it's a small residential project or a large commercial project, George prides himself in obtaining a thorough understanding of the flavour of the space and the vision of the architect or designer. It is this understanding that allows him to design intelligently and sensitively, where the aesthetic of the chandelier will not only complement the space, but bring an exciting, fresh and new form of contemporary beauty.
---
Story
George graduated from Central Saint Martins College of Art and Design in 2002.  After working at numerous design houses, included Mathmos, Totem Studio, Brydenwood Associates, George became an independent designer in 2006.  His first commission came after exhibiting the Medicine Chandelier at London's 100% Design show where he won the opportunity to design three large chandeliers for Conran's famous Bluebird restaurant in Chelsea, West London.  This was shortly followed by a commission for a luxury ski chalet in Switzerland and has never looked back since.
George now works from his studio in Woolwich, London.